"Don't Want Money For Saving Lives," Say Kerala Fishermen Who Braved Flood Water To Help Victims
Image Credits: <a href="https://twitter.com/CarDroidusMax?ref_src=twsrc^tfw|twcamp^tweetembed|twterm^1031464813136732160&amp;ref_url=https://thelogicalindian.com/news/kerala-fishermen-help-flood/" target="_blank" rel="noopener noreferrer">The Last Caveman/Twitter</a> &nbsp;
"Not all heroes wear capes," is a phrase that seems true when you see a flood-ravaged Kerala and their extremely confident fishermen, who were out on the streets helping the stranded. These fishermen had nothing else but their strength, courage and boats to help their fellow comrades. Most of them have struggled during the Ockhi cyclone in 2017 and they know very well how unruly and dangerous water can get. This made them battle inclement weather and treacherous waters in order to rescue people. When offered money and assistance by the CM for their heroic deeds, they refused them saying "we do not want money for saving the lives of fellow humans."
The Kerala floods, described as one of the worst since 1924 by Chief Minister Pinarayi Vijayan, took many lives and left many homeless. While the entire state was reeling under the crisis, these "sons of the sea" turned out to be the messiah for a lot of people. Here are the few brave acts by these fishermen, who without thinking of their lives, ventured into the most remote corners of Kerala like Chengannur and Kuttanad and provided relief materials, essential food items and drinking water.
Most of the fishermen involved in the herculean task, hail from districts such as Malappuram, Kollam, Kannur, Thrissur, Ernakulam and Thiruvananthapuram, reports The Indian Express.
+ Kerala's fishermen getting welcome home parade in their town, upon returning from their heroic rescue mission.
They went into surging rivers and raging flood waters: and rescued more than 100,000 people.

We love you all, brothers pic.twitter.com/03ULuWzAa6

— The Last Caveman (@CarDroidusMax) August 20, 2018
---
People come first
A video of a fisherman Jaisal KP from Vengara has gone viral on the social media, where he is seen crouching down to enable women and kids climb a boat. While speaking to News 18, Jaisal said that "The National disaster response force personnel who were leading the rescue operations in Vengara told us that they would not be able to reach these woman stranded." This made the fishermen team along with Jaisal ventured into the flooded area and rescued these people.
---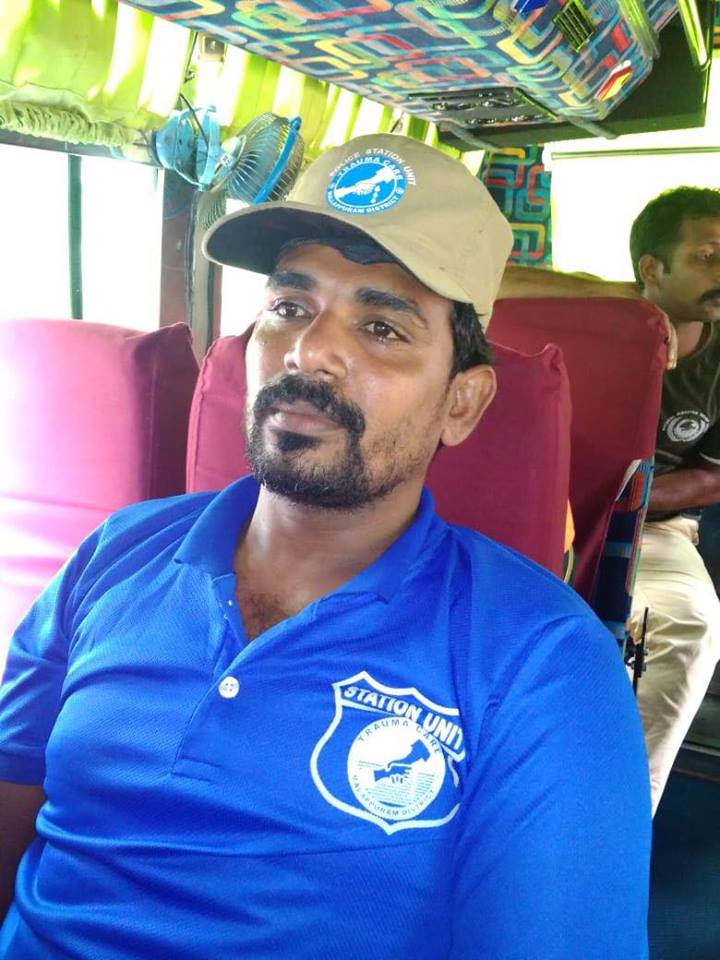 ---
Money contributed by fishermen
"The sons of the sea are turning into role models of the people. They saved many of those marooned in the floods, and when things turned chaotic, they rushed out to save lives on their own," said state fisheries minister J Mercikutty Amma, reported Hindustan Times.
They did not wait for the government aid to come, not even for any official orders. Instead, these fishermen pooled in money from their pockets and hired trucks that would transport their boats to flood-hit areas. Their country made wood and fibre twin-engine boats are designed perfectly to evade the strong current of the water and to withstand damage by underwater objects, say experts.
"We are just trying to give back here. Our lives were similarly devastated when the Cyclone Ockhi struck us. And we know how to deal with water, it's there in our blood," said fisherman V Rubin, who has been carrying out relief work in Chengannur for last many weeks.
The group of fishermen from Vizhinjam, Poonthura and Veli, who were affected by a cyclone last November sent at least 100 boats to rescue people.
---
Hats off to the real heroes of this rescue effort….the Fishermen of Kerala.
They brought all their boats and launched a massive coordinated evacuation. No one asked them, no one funded them…they just did it!.#KeralaFloodRescue pic.twitter.com/WG5BOxYR1G

— Dr. Ashley Jacob (@DrAshleyJacob) August 20, 2018
---
According to The Times of India, another team of fisherman from Arthunkal district conducted rescue operations. "We went to almost all homes in that panchayat. We would work from morning till around 11.30pm."
"In some houses, there won't be anyone visible, but, we would swim inside and call out for people believing that they would be trapped inside. That way, we could rescue a heavily pregnant woman and a baby she was holding to herself, she was too weak even to respond to our calls," said Dominique Thomas, a fisherman from Arthunkal.
---
---
According to Scroll, the Alapuzza district collector said that the fishermen were able to rescue more than 16,000 people using their boats.
The Indian Express quoted a department officer from Chengannur district saying, "The fishermen were involved in the riskiest part of the rescue." He also said that "Out of the 54,000 persons rescued from Ernakulam district, 18,000 were saved by fishermen who deployed 240 boats there."
---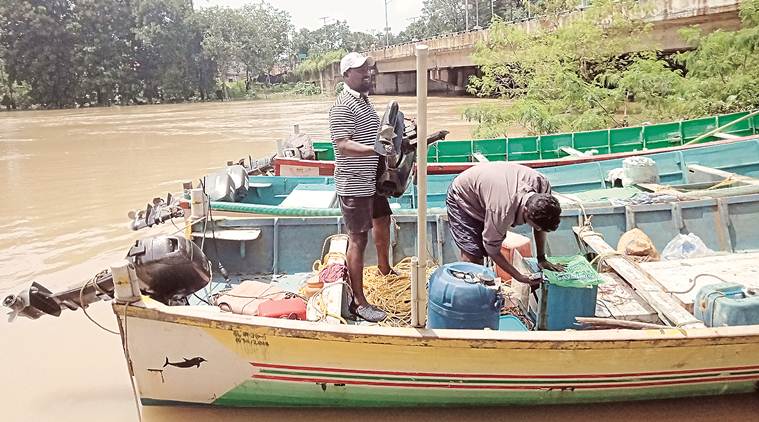 ---
These men had no safety gears but only had GPS which helped them locate the houses of those who were stranded.
---
---
In the photo, residents of Chengannur can be seen lining up on the streets to thank fishermen for their heroic efforts.
---
#Fisherman of Kerala. They were the true heroes, the real force that behind the rescue. Their resolve to help their fellow human beings in times of need really shows humanity still exists.#KeralaFloods #UnsungHeroes pic.twitter.com/mjhACE9JSh

— Ameer Mohammed (@ameerpn) August 21, 2018
---
Felicitation by the CM
After the brave tales of these unsung hereos came out in front of the public eye, acknowledging the fishermen's service, Kerala Chief Minister Pinarayi Vijayan announced that all the fishermen who took part in the rescue mission would be felicitated.
The CM said that the fishermen had intervened in a great way. While helping the people, vessels of these fishermen have been damaged. He further said that the government appreciates their service and would compensate them for the loss suffered. "A boat would be given and Rs 3,000 per day to these fishermen and further the state would meet the fuel expenses also,'' he added.
---
Kerala big heroes are also the thousands of fishermen who are engaged in rescue efforts with their boats. Salute. #KerelaFloods pic.twitter.com/MsQyUHuojJ

— Nandagopal Rajan (@nandu79) August 18, 2018
---
Fishermen's response on the prize money
Happy to know about their services were being acknowledged, the leader of fishermen refused to accept Rs 3,000 offered to each member of the community. According to the New Indian Express, Khais Mohammed from Fort Kochi said that he and his colleagues were happy to hear the words of praise from the Chief Minister.
"We are happy that I and my friends rescued so many people. What made us happier was when you said that we (the fishermen) are your army. But after that, we heard that for our services we would be paid Rs 3,000. Sir, that made us really sad as we do not want money for saving the lives of fellow humans," Mohammed said.
---
Also Read: Two Kids Break Piggy Banks To Donate Entire Money For Kerala Relief Fund
Suggest a correction